CoolPeel® for Gentler Laser Skin Resurfacing in the Bay Area
If you are looking for non-invasive laser skin resurfacing treatment in the Bay Area, contact Dr. Adrianna Browne at Illustra Dermatology for CoolPeel®. 
CoolPeel® is the gold standard in treating wrinkles, age spots, acne scars, blemishes, as well as tightening the skin and balancing tone. It works by targeting the superficial layer of the skin with a highly effective laser to stimulate collagen and reveal healthier skin. 
CoolPeel® is performed with the most advanced CO2 laser from DEKA, a global leader in aesthetic technology. It utilizes Tetra CO2 laser technology, a specialized laser technique which enables precise and controlled energy output. Put simply, Dr. Browne is able to deliver short and precise high-energy pulses to the skin—without the need for heat found in conventional laser treatments. The lack of heat in this procedure earns CoolPeel® its moniker, "Cool", as it guarantees a gentle yet efficacious procedure, without thermal energy. As a result, patients are able to enjoy remarkable skin resurfacing results, and heal with very little downtime. More importantly, CoolPeel® is a safe treatment for all skin tones including ethnic skin types.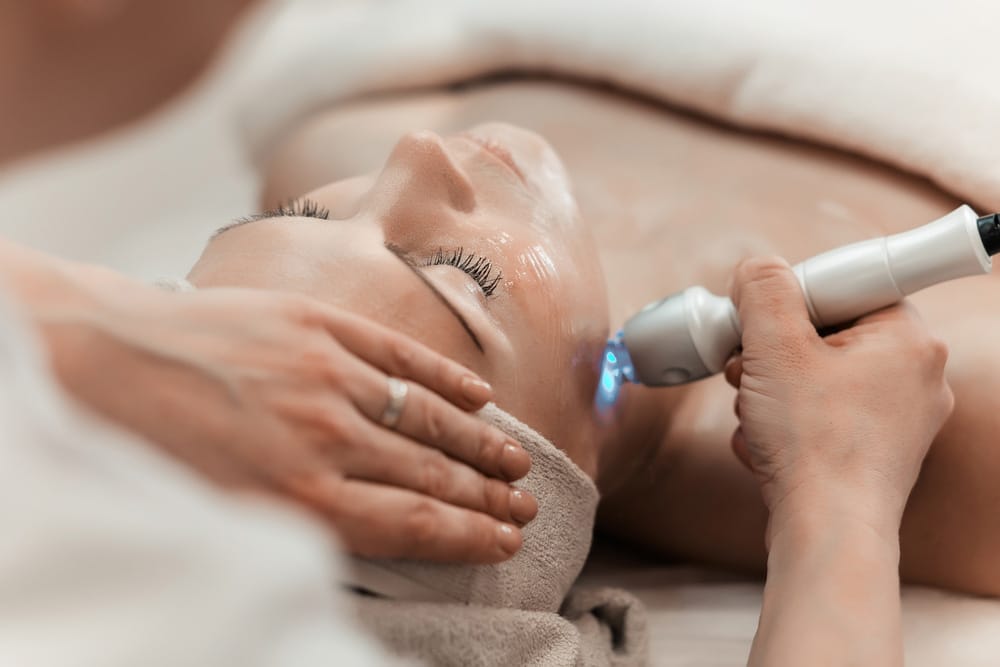 What to Expect From CoolPeel® Laser Treatment at Illustra Dermatology:
Dr. Adrianna Browne, board-certified dermatologist and founder of Illustra Dermatology, offers the CoolPeel® CO2 laser treatment at her Bay Area clinic. This laser skin resurfacing and smoothing procedure takes anywhere from 10 to 30 minutes, though the hands and neckline area may take a bit less time. To achieve the maximum comfort level, a topical numbing agent is applied prior to treatment. Because there is no thermal damage, the skin is able to recover and heal faster. After the procedure, your skin will be a little red, but you can return to your normal routines right away. Dr. Browne will also review your skin regimen at the visit to ensure an even speedier recovery. 
Dr. Browne and the Illustra Dermatology team are passionate about helping patients feel more confident in their skin. If you are experiencing wrinkles, stubborn acne scars, sagging skin, or other blemishes, reach out to Illustra Dermatology for CoolPeel® laser consultation. Our team is happy to assist you in setting up an appointment for CoolPeel® laser treatment, at our Bay Area office, via phone or email.