Wrinkle Relaxers: Botox, Dysport and Xeomin
Botox, Dysport, and Xeomin are neuromodulators (wrinkle relaxers) FDA-approved for cosmetic use in the United States, and we offer all three at Illustra Dermatology. These non-surgical, anti-aging treatments are offered in the Bay Area and will smooth, diminish and prevent wrinkles for a naturally youthful appearance. 
The active agent for all three products is botulinum toxin type A that blocks the transmission of nerve signals, relaxes the muscle in the target area, and prohibits the scowling, frowning and squinting that cause fine lines and wrinkles. Current expression lines are diminished or eliminated; future expression lines are prevented. 
Botox, Dysport and Xeomin commonly treat the area between the eyebrows, horizontal forehead lines, the corners of the eyes (crow's feet), fine lines around the mouth, drooping at the corners of the mouth, "gummy" smiles and neck bands, as well as hyperhidrosis (extreme sweating) due to overactive sweat glands of the hands, underarms, feet and face. 
You now know that Botox, Dysport and Xeomin are very similar. The following are ways in which they differ.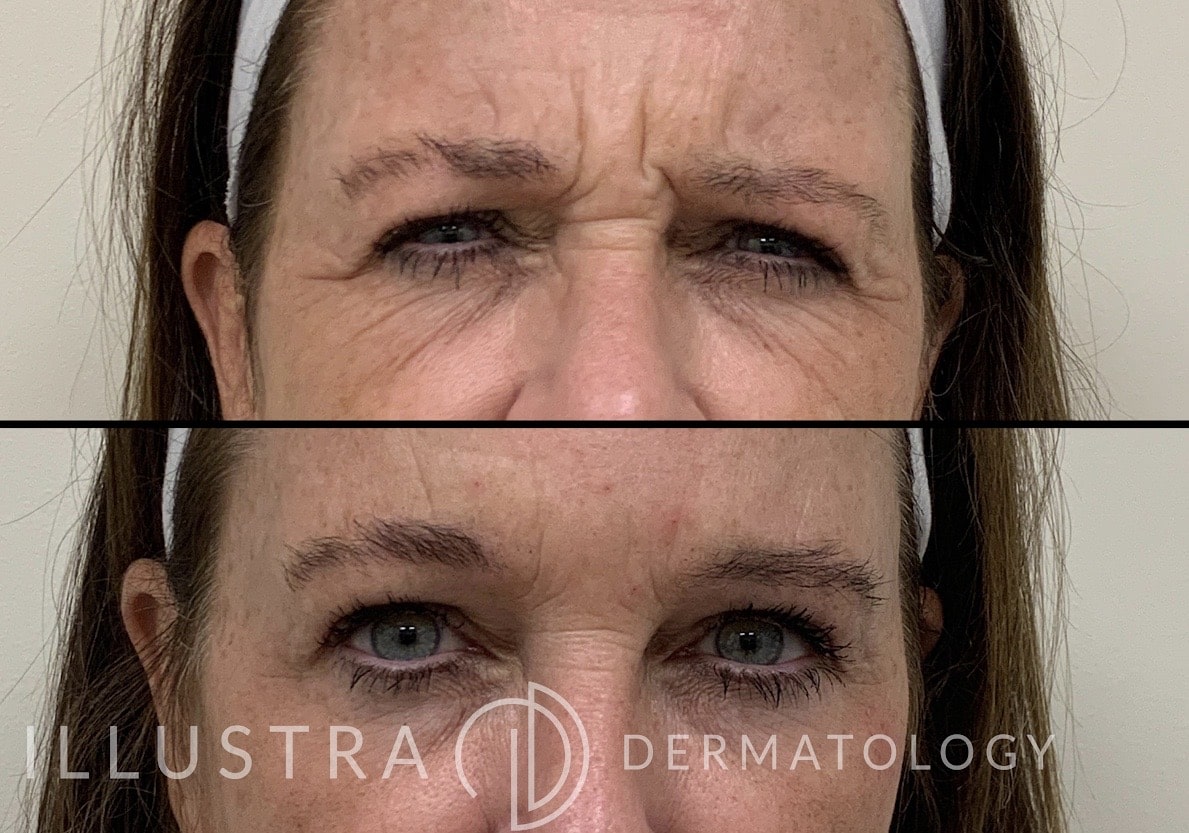 Botox
Botox was the first injectable wrinkle relaxer on the market. The FDA approved it in 1989, and it has tremendous name recognition. 
In addition to the botulinum toxin, Botox contains a protein that separates from the toxin after injection. Antibodies can form against the protein, potentially reaching a tolerance level and making a patient resistant to further treatment. 
Our Bay Area Botox treatment results may be seen in 24 to 48 hours, depending on the individual, but it is more realistic to expect to see the effects in 7 to 10 days. In other words, if you want to look your best for an important event, plan on being treated a week or two prior. 
Again, according to the individual, Botox results can last three to four months.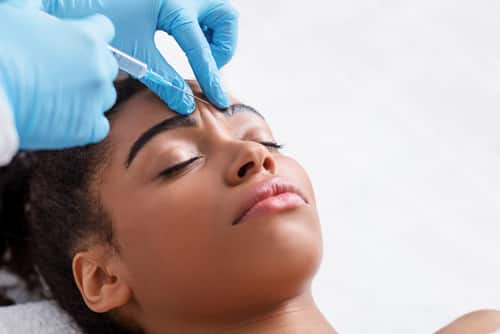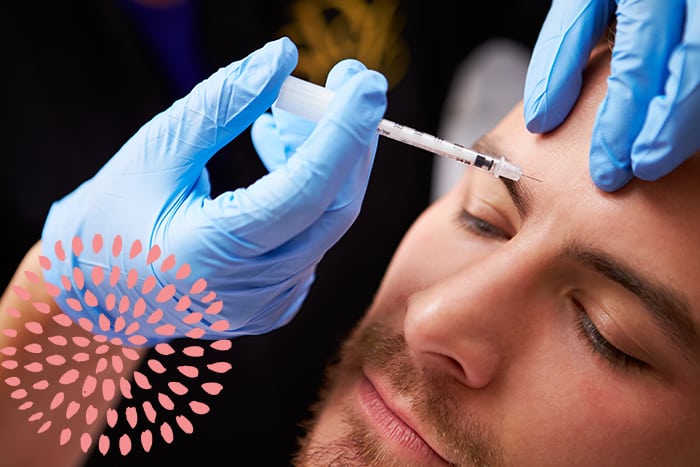 Dysport
The FDA approved Dysport in 2009, and it is growing in popularity. 
Dysport also has proteins attached to the toxin; therefore, there remains the problem of a build-up of antibodies and possible eventual resistance. But the toxin itself is composed of smaller molecules so that it spreads through the tissues and affects a slightly larger area than both Botox and Xeomin.
In many cases, Dysport can produce results as early as 24 hours after treatment. Other times, it is reasonable to expect visible improvement in 2 days to a week. Dysport results can last 2 to 5 months. 
Our Bay Area Dysport treatments are recommended when the patient wants faster results and/or when a broader area is being treated, such as crow's feet, because of its ability to spread.
Xeomin
Xeomin was approved by the FDA in 2011. It is as effective as Botox and Dysport for smoothing out fine lines and wrinkles, and the results last as long.  
The primary difference is that Xeomin does not contain proteins. It is "straight" botulinum toxin, which reduces the risk of developing a resistance to it. Also, the absence of proteins allows it to migrate further when injected. 
Results our Bay Area Xeomin treatments take a while longer, about three or four days. The full effect can take 30 days. The invaluable benefit of Xeomin is that it works for those who have developed a resistance to Botox and Dysport. In those situations, the longer wait is a small price to pay.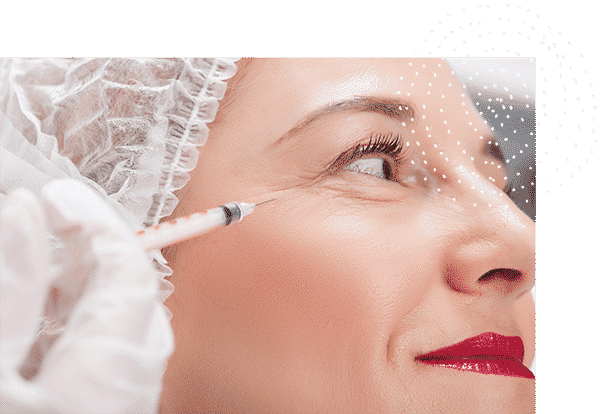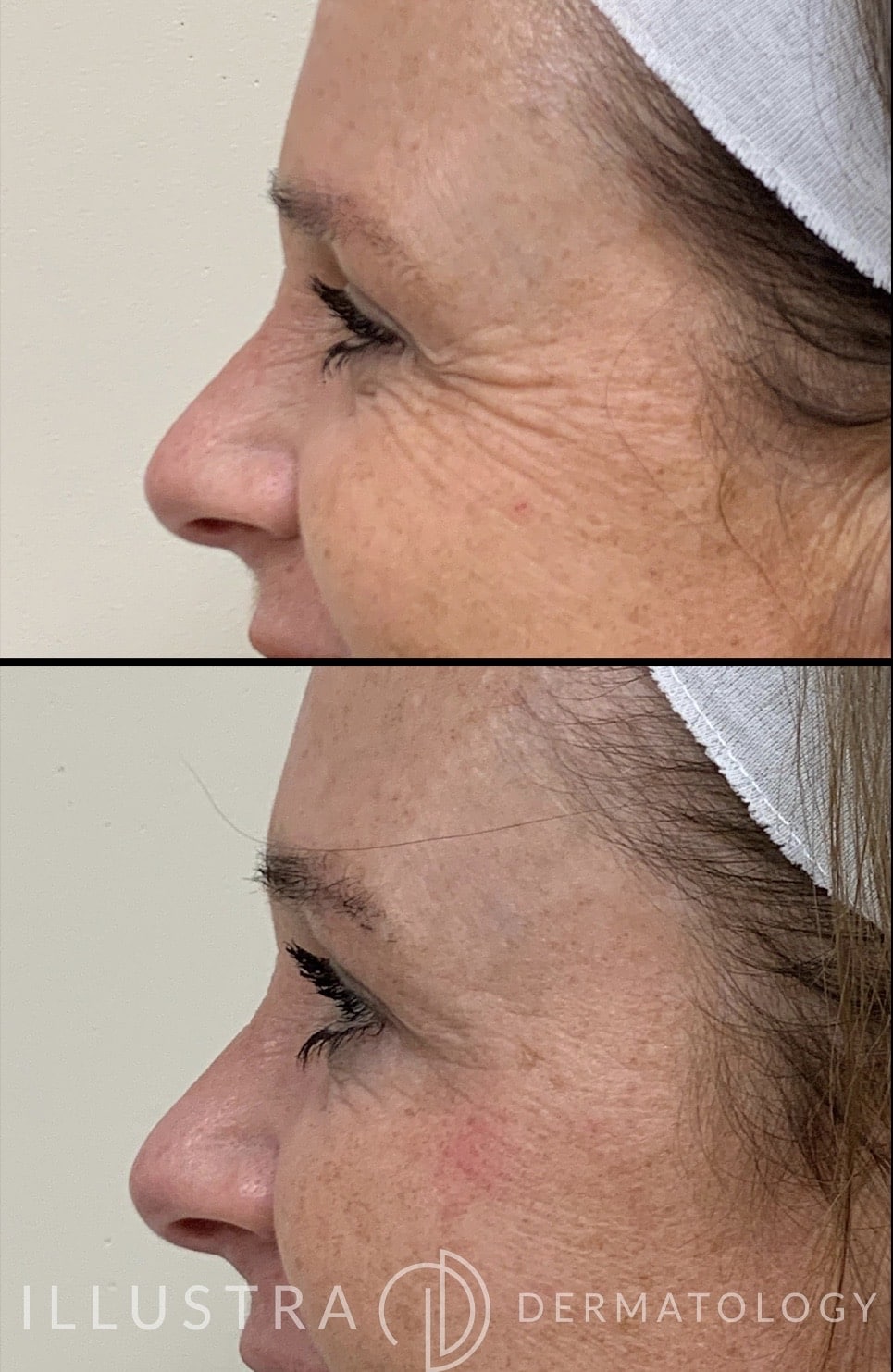 Wrinkle Relaxers: What to Expect
The experience is the same for Botox, Dysport and Xeomin:
The doctor will use a very fine needle to inject a small amount of the product into the appropriate sites. There is little to no pain. There is no sedative nor local anesthesia needed. 
The treatment takes about 10-20 minutes depending on how many injections are necessary.
There is no recovery time. After the treatment, you can simply get on with your day. 
There may be minimal bruising, which will go away in a couple of days. 
Short-Term Care
To reduce the risk of bruising, do not take aspirin or other anti-inflammatory or blood-thinning medication 7-10 days prior to treatment.
Do not touch or massage the treatment site to avoid the product spreading to unwanted areas.
Avoid lying down or bending over for four hours after treatment.
Wait 24 hours after your treatment to resume exercising. Strenuous movement may cause the product to shift out of the desired position.
It may take up to two weeks for the full effect to be achieved.
Long-Term Care
Return to Illustra Dermatology every 3-4 months for assessment and possible follow-up treatment as muscle movement gradually returns and wrinkles slowly reappear. Also, the effects of our Bay area anti-aging treatments improve with repetitive use, since the muscles weaken with each successive treatment. 
Dr. Adrianna Browne and the Illustra Dermatology staff welcome the chance to address your questions and concerns. We look forward to meeting with you at your cosmetic consultation.