Collagen Stimulators (Sculptra® and Radiesse®)
As we age, our bodies naturally begin to produce less collagen and as a result, our skin loses elasticity and flexibility. This is further exacerbated by our lifestyle factors, as each time we smile, frown, squint, or otherwise contract our muscles, grooves emerge underneath the skin, forming wrinkles and folds in the skin. Collagen is an important component of skin health, as it contributes to skin fullness and elasticity. To combat unwanted wrinkles and creases in our skin, Dr. Adrianna Browne at Illustra Dermatology is proud to offer multiple collagen-stimulating injectables. Dr. Browne has helped hundreds of patients address wrinkles and creases in the Bay Area. If you are interested in increasing facial volume to address wrinkles and creases, you may consider dermal fillers, such as Sculptra® and Radiesse®. To ensure that you choose the best collagen stimulator for your cosmetic concern, contact Dr. Browne at her Bay Area office to discuss what would be best for your skin.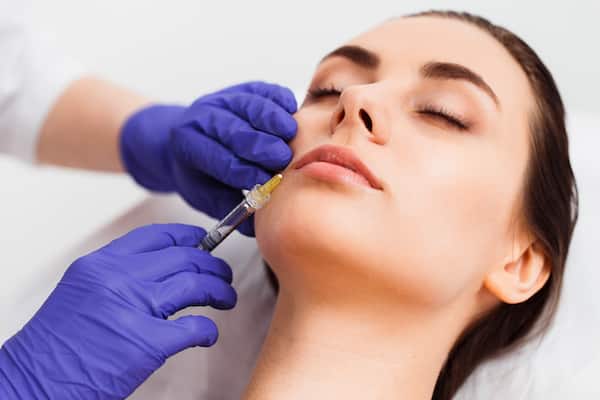 Sculptra®
Sculptra® is an FDA-approved injectable that gently restores facial volume over time. This dermal filler works by stimulating the most common protein found in the body: collagen. Once injected, Sculptra activates the skin's natural regenerative processes and subtly replenishes lost facial collagen, with results lasting up to two years. If you have deep creases, folds, or wrinkles, contact Illustra Dermatology to see if Sculptra is right for you!
Radiesse®
Radiesse® is a dermal filler that provides immediate smoothing for moderate to severe wrinkles and folds. With FDA-approved CaHA gel technology, Radiesse fills lost facial volume—instantly smoothing moderate to severe wrinkles. Over time, CaHA particles integrate into the skin and continue to stimulate collagen and elastin. Radiesse can be used to correct volume loss on the lower face, as well as the back of the hands.
When you get tired of those unwanted folds and wrinkles on your face, neck, or even hands, reach out to Illustra Dermatology to discuss wrinkle treatments like collagen stimulators or other nonsurgical methods. Dr. Browne's Bay Area practice has many options for you to soften your skin and make you look younger. Contact us today to book your appointment —and transform your skin!