Anti-Aging
Illustra Dermatology offers skin rejuvenation treatments to Bay-Area residents, including chemical peels, dermal fillers, neurotoxins, lasers, and other procedures. If the effects of aging have impacted your appearance, a consultation with board-certified dermatologist Dr. Adrianna Browne is exactly what you need to restore your youthful complexion and make your skin appear more refreshed. Whether brought on by time spent in the sun or by life's natural processes, skin aging is treatable with medical and cosmetic procedures administered in the comfort of our state-of-the-art Bay Area facility.
There are several treatments Dr. Browne can use to help restore your skin's youthful vitality:
Neurotoxin Therapy (muscle relaxants/wrinkle relaxers), also known as Botox®, Dysport®, or XEOMIN® are injections used to reduce facial wrinkles. 
Chemical Peels use acid to remove the skin's outer layer, and with it, any brown spots or wrinkles are also removed. 
Microneedling Rejuvenation creates micro-channels in the skin to stimulate the growth of new skin cells and improve the appearance of large pores, fine lines, and scars. 
Dermal Fillers are injections of substances like hyaluronic acid into the skin to plump up the area and fill in wrinkles and lines. 

Laser Skin Resurfacing treats wrinkles, skin pigmentation issues, and age spots with lasers to rejuvenate the skin.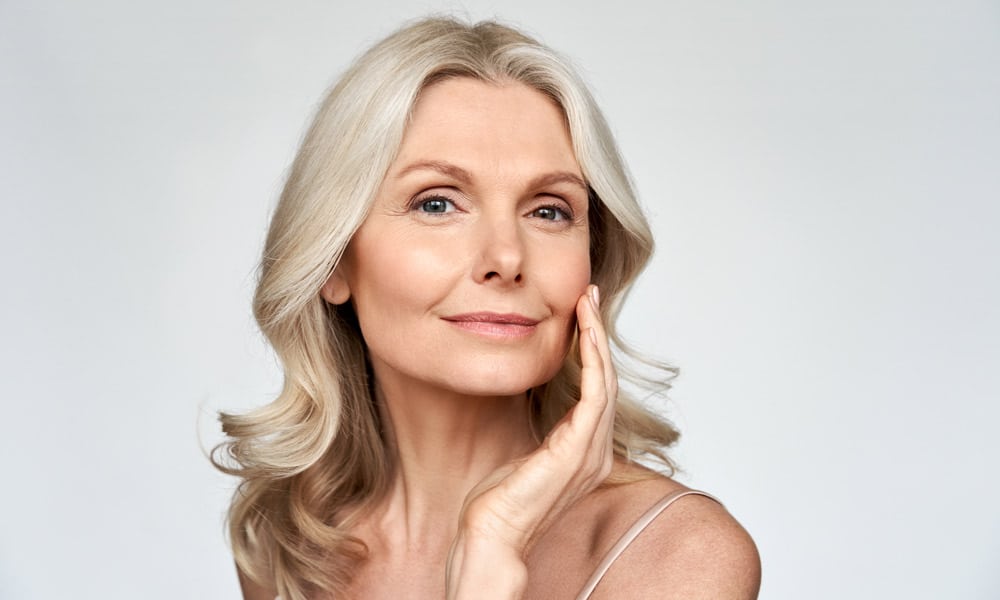 If the visible signs of aging have affected the way you look and feel about yourself, call Illustra Dermatology's Bay-Area skin rejuvenation team to book a consultation. Dr. Browne and the staff at Illustra Dermatology will discuss which anti-aging treatment options can help you look and feel your absolute best!